Digital transformation is the latest buzz word being used by all the consulting companies and organizations, but what is it? One of the more comprehensive definitions that I have found is from i-scoop.eu.
Digital transformation is the profound and accelerating transformation of business activities, processes, competencies and models to fully leverage the changes and opportunities of digital technologies and their impact across society in a strategic and prioritized way.
Source:  i-scoop.eu
Another simpler definition of digital transformation can be found from Wikipedia.
Digital transformation is the changes associated with the application of digital technology in all aspects of human society.
Source: Wikipedia
In my opinion, digital transformation is not just about technology. The digital part, of course, can only be achieved using technology, but transformation requires vision, strong leadership and strategy.
A research report from MIT Sloan Management Review identifies three key areas that organizations can focus on for digital transformation.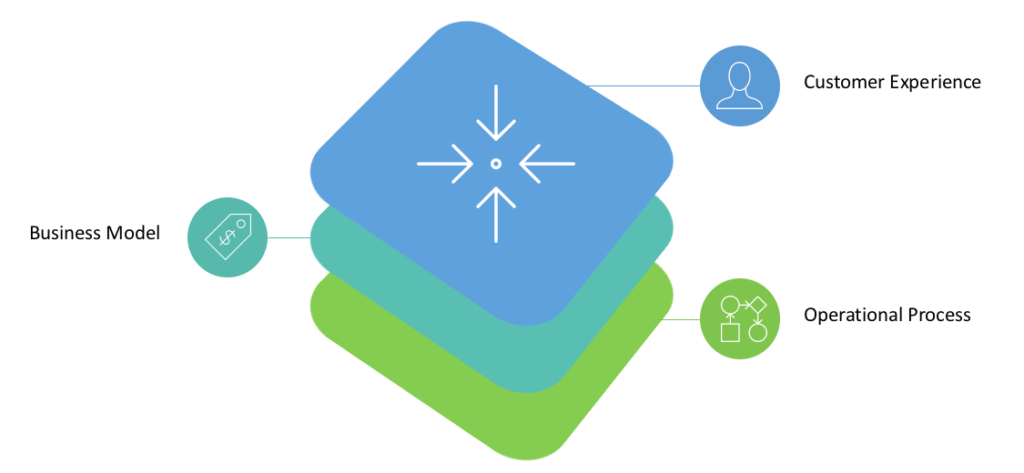 For each area, the report also provides three elements that are changing.
Customer Experience

Customer Understanding
Top-line Growth
Customer Touch Points

Operational Process

Process Digitization
Worker Enablement
Performance Management

Business Model

Digitally Modified Business
New Digital Businesses
Digital Globalization
These elements provide a good starting point for organizations looking to digitally transform. Of course focusing on all of them at once might be overwhelming, so each organization will need to prioritize what elements to focus on based on their goals.